2021 Yearly Roundup
I always have time in the beginning of January to write about the previous year. It is a quiet period for the audio/video business, the concert-season starts in the end of the month and there are not many business-events so close to Christmas. This year it is even more so because of the Omicron-variant which shut down the society last month.
It is basically the same situation as we had a year ago, when everything was shut down also because an unexpected increase of infections in the fall 2020, and the Alfa-variant which came around that time. So to begin the roundup starting from january 2021, there is not much to report.
But luckily for me the unemployment didnt last too long. In February I got involved with the companies Grevent A/S and Meetando A/S which focuses on streaming and digital conferences. Meetando.no is a platform and portal for organizing digital events, and it has evolved very quickly since it was established after the pandemic changed the event-industry. I was quite impressed with how these people managed to adapt so well to the new digital reality that came about when we were no longer allowed to meet physically, and I learned a lot.
From July to October I was on parental leave with our youngest daughter. From the sideline I witnessed how the industry came back to "normality" when the restrictions opened up early in the fall. Concerts and events were allowed with full capacity, and engineers like myself went from being out of work to fully booked. Facebook was filled with posts about event-engineers needed for jobs, and although I had told people that i was on parental leave, I still got a lot of requests for work.

When I came back to work in the middle of October I was able to fill my calendar very quickly, until the new covid-restrictions took place a couple of months later. It was an intense period which almost felt like a very long festival or the fishing-season in Lofoten where most of the yearly income is generated during a short period every year. Most of my work came from two customers: Riksscenen, the national hub of folk-music, and the rental-company EHS.
EHS gave me some jobs in some corporate events that were mostly physical, although some of them were streamed as well. It was an opportunity to test the software that I have worked with through my other company PresentationTools A/S. I must say the software works very well for me, although I always find ways to improve it, so it seems to be a never ending project.
Riksscenen is the "national hub for folk-music". I mostly work as an FOH audio-engineer on concerts, and lately also some work with audio for streaming and camera-mixing.
One highlight this year was being FOH-engineer for the concert with Hovedøen social club featuring the legendary swedish singer Lill Lindfors.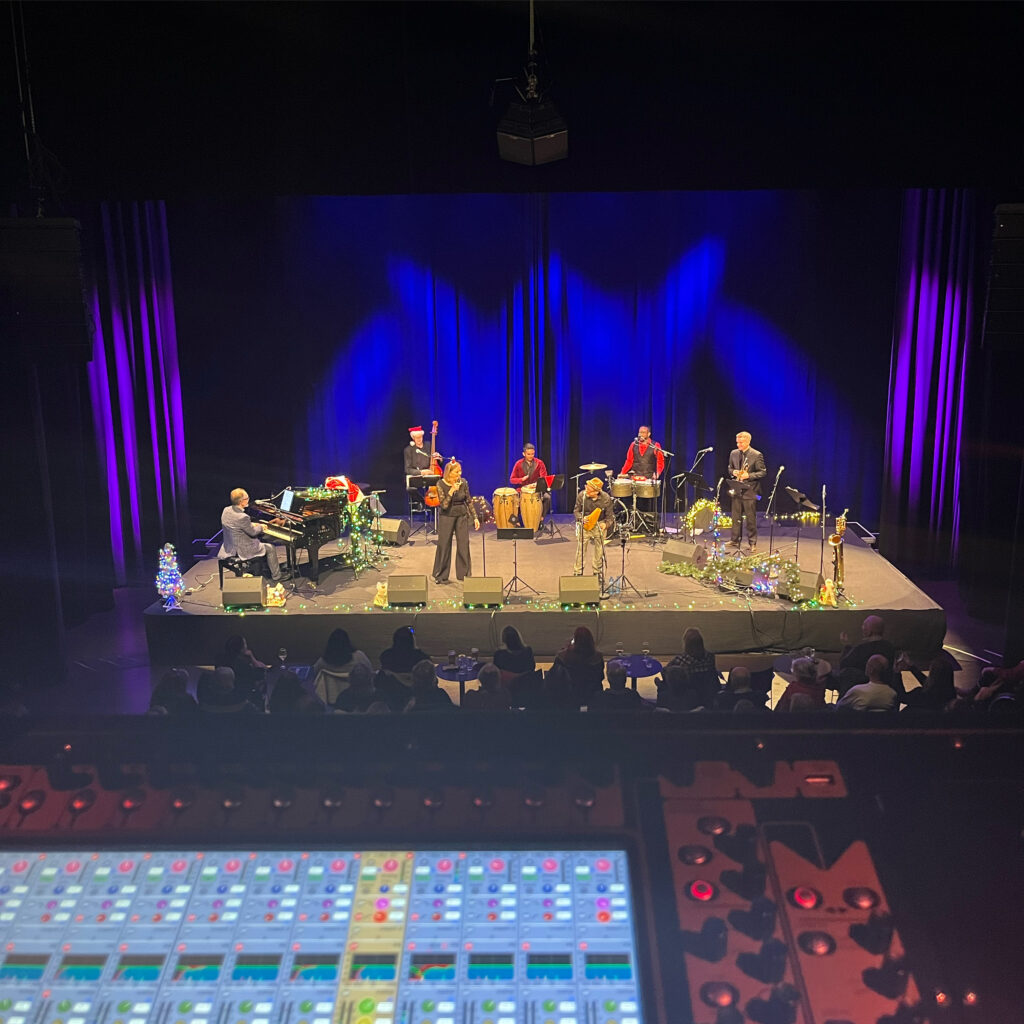 I look forward to return to these types of jobs when the society opens up again.